We use technology to bring your business's brand to life in a world of fast digital transformation where only businesses that can be found online would stand the tests of business trials
We need to stop interrupting what people are interested in and be what people are interested in
There are three responses to a piece of design – yes, no, and WOW! Wow is the one to aim for.
Why  Hire Us For Your Projects?

Search Engine Optimization
Your websites come SEO ready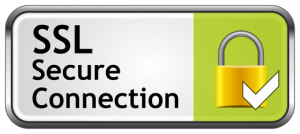 We Take Website Security serious
Get your website trusted on google
Website Backup
Your website files are automatically backup in the case of any eventuality 
Our Services
We Are A Group of Passionate Website Designers, Developers, Software Engineers & Digital Marketers
At Grykweb, we develop websites that promote your business 24/7: No employee will do that. We design responsive websites that retain customers. Step inside the center of web excellence. 
It's much easier to double your business by doubling your conversion rate than by doubling your traffic. The best marketing doesn't feel like marketing. Talk to the Experts
Do not be concerned about having a great product or service. What matters is creating a brand that sells those products or services even in your sleep. There are three responses to a piece of design – yes, no, and WOW! Wow is the one to aim for
Featured Projects
Checkout some of our works
Website Redesign
Business Takers : Business Practitioners
Website redesigned for Business Takers. Complex forms with conditional logic; payment Gateway, chat integration, look redesign, and eCommerce integration.
Website Development
Varsity Tutorials Tutoring Services
Varsity tutorial is a leading tutoring service provider.  There was a need to renovate the tutoring industry in South Africa and we were required to bring in innovations not only from the front end but also for the best backend experience
Website Design
Kenako Training: Corporate Website 
Corporate Website design for client involved in Corporate Training and Consulting.
define project and approve quote
More Info
Request a quote from us by providing us with your requirements. Upon receipt of your request, we would provide you a quote by taking into account your project needs. Once you approve the quote, then we can start working on your project upon receipt of at least a 50% deposit. You would generally be required to purchase a domain and a hosting package which may and may not sometimes be included in the quote.
Our services are affordable and we are confident you wouldn't have to break the bank to get your website up and running.
designing and developing your project
More Info
We would design your website and develop it according to your needs and using the contents you provided. The design and development stage has different turnaround times as we believe all projects are different. However, for your convenience, we have a minimum turnaround time of 7 working days. If you want lesser, you might be required to pay more
Project testing and corrections
More Info
At this stage, your website/project is ready. We would send it to you to test it and implement all the changes you need provided those changes you require are in line with the quote that was approved
More Info
At this stage the project is complete and you are happy as well as us. You pay the balance of the Quote and the project is launched and credentials released to you
Providing You Reliable Uploads, Downloads, & Backups
We Give You the Stats You Need to Optimize User Experience
We Make Security & Privacy One of Our Top Priorities
F.A.Q.
Frequently Asked Questions
What is SEO?
Search engine optimization is a methodology of strategies, techniques and tactics used to increase the number of visitors to a website by obtaining a high-ranking placement in the search results page of a search engine (SERP) — including Google, Bing, Yahoo, and other search engines
What is Web Hosting?
Web hosting is a  service that allows individuals and organizations to make their website accessible via the World Wide Web (WWW) so that it can be viewed online. 
What is a Domain?
Domain names are used to identify one or more IP addresses. They are used to identify particular Web pages. Example of domains are Gryweb.com, microsoft.com, btgsonline.com
Does Grykweb Web design services include Domain and Website Hosting?
Our web design services don't come with domain and web hosting services. You would have to pay for them separately. For your convenience, we provide domain and web hosting services. However, you are free to buy the domain and hosting from any other hosting provider.
What is SSL Certificate?
An SSL (Secure Sockets Layer) certificate is a digital certificate that authenticates the identity of a website and encrypts information sent to the server using SSL technology. This is important because the information you send on the Internet is passed from computer to computer to get to the destination server. Any computer in between you and the server can see your credit card numbers, usernames and passwords, and other sensitive information if it is not encrypted with an SSL certificate.
Does Grykweb hosting service comes with free SSL certificate
Some of our hosting packages come with free SSL certificates while others don't have Free SSL certificate. We suggest you check the different hosting packages when purchasing. However, Grykweb offers a free 1 year Let's Encrypt SSL Certificate(3months renewable) for all websites that we design.